A Proper Education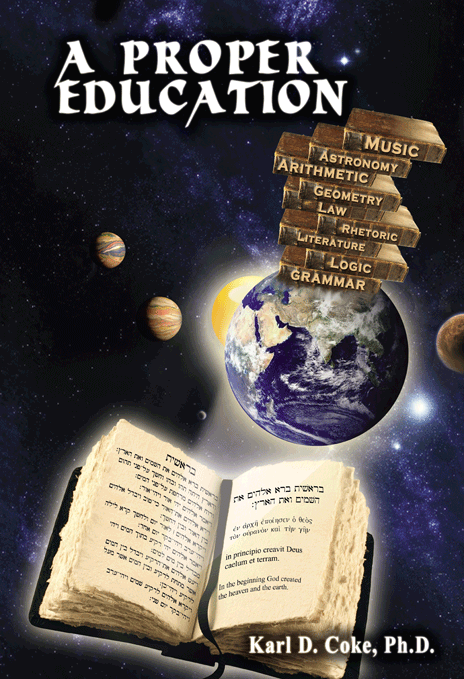 This fully-documented 352-page hard cover book presents the Bible mandate for education, the problems in education caused by secular humanism, and how to put God back in education. It clearly presents a solution to stop faith-based universities from sliding down the "slippery-slope" of secularization.
This book is also a "clarion-call" to all believing Christians and Jews to develop a new curriculum with the Torah (Bible) embedded in every discipline. This book is a "must-read" for prospective college or university students, their parents and grandparents. It should be read by every politician, minister and educator in the world. Something must be done about the decline in education, and A Proper Education shows the way!
About the author: Karl David Coke was born November 10, 1942 in Rock Springs, Wyoming and was "born again" in 1957 in Coos Bay, Oregon where he lived until 1960. He earned a B.Th. from L.I.F.E. Bible College, Los Angeles in 1964 and a Ph.D. from the California Graduate School of Theology in 1972.
He is a licensed guide in Israel and has conducted 16-day study tours since 1972. He is sought after as a speaker by all denominations. He is the chancellor of The Timothy Program International, which trains thousands of Church leaders world-wide.
The school has campuses in India and Mexico, and can be taken by correspondence. Dr. Coke's ministry has also helped heads of households by giving them the tools to become the priest in their own home. Thank you for visiting this site.