Israel Tours
Karl Coke Tour To Israel - February 15 - March 1, 2020

The information on this page is a guideline and is subject to change.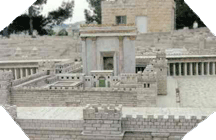 This is the most complete tour package offered to Israel. You will see all of Israel in the comfort of Deluxe accommodations. You will eat in the finest restaurants and be treated to the best education about Israel. You will learn geography, history and the Bible. You will walk along rivers, enjoy plants and animals, walk into caves and swim in all the bodies of water in Israel.
Dr. Coke has been conducting tours to Israel since '72. He speaks Hebrew and provides the finest custom itinerary known in Israel. There are no "extras"." It is all inclusive. Your tour includes tips, taxes, full breakfasts, full lunches, full suppers, 3 bottles of water (for desert days) and all entrance fees including taxi ride to the top of Mt. Tabor!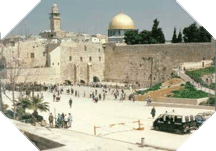 $4,850.00* from the US. US* Dollars based on DOUBLE OCCUPANCY - SINGLE OCCUPANCY $950.00 additional. Deluxe Hotels - 3 Full Meals Per Day - 15 Days - 13 FULL EXCITING days in Israel - No Hidden Costs! With Dr. Karl Coke as YOUR guide and Bible Teacher!
Group limited to 40 people to insure that everyone has a window seat and to keep it personal! This trip of a lifetime costs less per day compared with "so-called" lower priced tours which cost more and do not provide lunches, taxes, tips, etc. You will cover all of Israel from Eilat to Mt. Hermon like no other tour.
We recommend $20 per day for personal spending money. With this amount, you will be able to purchase souvenirs and drinks with your meals.
You need a minimum of 50 one dollar (USD) bills included in your spending money. Master Card and Visa are accepted throughout Israel. You do not need travelers checks, but, they are also accepted at most establishments.
The weather in Israel in February ranges from 80 degrees F during desert days to a low of 45 degrees F during Jerusalem nights. Layered clothing is the best. For more information or to submit a serious inquiry, please email us.
Please write to us and Enclose a deposit of $850.00 (per person) $250.00 of it is non-refundable, payable to:
Karl Coke Israel Tours .
YOU MUST remit balance of tour cost on or before November 1, 2019.
NO CREDIT CARDS. Payments must be by check or cash.
*The price of the trip and the itinerary are subject to change due to matters beyond our control.
Keep checking this page as we will update immediately with any changes.
Understand that if you cancel after 12/01/19 there is no refund.
A cost guide receipt and tentative itinerary will be sent to you when your deposit is received.
Mail to: Karl Coke Tours, 8419 Pine Circle, Charlotte, NC 28215