Biblical Hebrew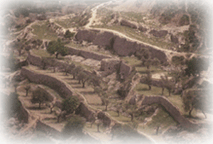 In 1973, after shedding tears in my first nine consecutive Hebrew classes, Dr. Malik asked me, "Why are you crying?" I said, "Learning Hebrew from you has so opened the Scriptures to me that I am now aware of my own ignorance."
We have put together a beautiful series of pages for the Hebrew alphabet.
Each page represents one letter complete with a picture of the letter, an explanation of the history of the letter, a place for notes and more.
Please go to our product catalog to place your order.
A small sample is below: